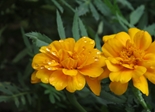 Most of us may know the famous oft-quoted words of a former American president that democracy is "for the people, by the people, of the people." But later, another American president, hampered and frustrated by the corporate clout and power over the Government, said in helpless despair that in America, democracy is "for the corporation, by the corporation, of the corporation." In India, we can say democracy is "for the politician, by the politician, of the politician". Is it possible to have a democracy "for the citizen, of the citizen, by the citizen." ?
The new leader at the India's capital city… who has stormed the citadels of power, with a sweeping and stunning victory at the polls reducing established political parties to zero or single digit scores… has the concept and vision of a participative or a citizen's democracy, where local citizens are empowered to take decision and solve their own problems through collective action, with the political representative and the government officer acting only as facilitators.
This is not something new but a well-known idea among new age development thinkers and practioners, especially among UN think-tanks. Most of the highly successful experiments in rural development are based on this concept or principle. But this idea has not yet been put into practice on a large scale at the level of urban or national development with a firm and sincere political backing and support. If the new leader can implement this vision in a large metropolitan city like Delhi and make it into a model city of citizens' democracy, he will be spear-heading a new era in Indian political landscape.
For further reading — The Political and Corporate Democracy by M.S.Srinivasan